NATIONAL KICKING SERVICE BLOG
Football kicking, punting, and long snapping tips, advice, resources, and information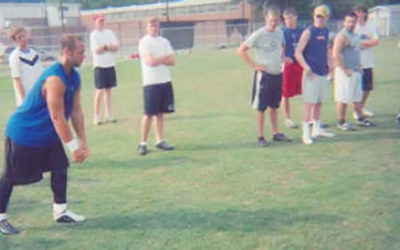 PUNTERS: One of the major faults in aspiring punters is overstriding. Keep your steps relatively short - especially the first one!   PLACEKICKERS: When placekicking from the hashmarks there should be absolutely no change in mechanics. All kicking is from point A to...
read more
ADDRESS
National Kicking Service
P.O. Box 135
Marshfield Hills, MA 02051
Nationwide Summer Kicking Camps, Punting Camps, and Long Snapping Camps
To unlock your full potential in kicking, punting, and long snapping, follow the NKS Website Game Plan!
Interested in summer camp?
LEARN MORE
REGISTER NOW