SUMMER KICKING CAMPS / PUNTING CAMPS / LONG SNAPPING CAMPS & ACADEMY
NATIONAL KICKING SERVICE
2023 SUMMER CAMP & ACADEMY LOCATIONS
Open
July 7th - 9th
Fri – Sun
New England Kicking, Punting, & Long Snapping Academy
Massachusetts Maritime Academy
Buzzards Bay, MA
Open
July 14th - 16th
Fri – Sun
McDaniel College
Westminster, MD
NATIONAL KICKING SERVICE

FOOTBALL KICKING, PUNTING, AND LONG SNAPPING CAMPS
Recommended by NFL Players & Coaches
Since 1988, one of football's most respected authorities on Special Teams Skills
Groundbreaking Biomechanics Training Program
Summer camps are authentic pro-style overnight camps. Three days and two nights of totally comprehensive training and evaluation (day campers welcome)
College Placement & Scholarship Program through NKS's vast nationwide network.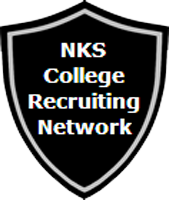 * Note – Registration for the 2023 College Exposure Camp is Closed.
"National Kicking Service is a focused camp that you will enjoy physically, emotionally, and mentally. Kicking, punting, and long snapping are talents that are 90% mental, so we at NKS take great pride in helping you become the specialist you want to be, focusing on technique, attitude, and personality…..when we take ourselves too seriously we tend to underachieve.

While there are biomechanical parameters that cannot be breached, we are not "cookie cutters" seeking to force specialists into the same mold. These skills are idiosyncratic. Everyone is different. So, if you're looking to reach your potential in the kicking game, start building a fraternity of friends in the same position, and have a blast, NKS is the place for you."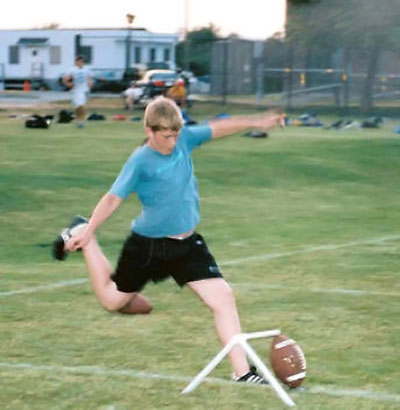 Our mission and privilege is to assist each and every player whose passion is placekicking, punting, or long snapping work toward their goals with expert instruction, honest evaluation, encouragement and support.
We do not make exaggerated claims and promises or surround our program with hype or hollow celebrity glitter in order to exploit young athlete's dreams and aspirations as is the disturbing trend today. Although there are certainly numerous high school and collegiate stars who attend our programs yearly, NKS is not an "elitist" program where staff members cater only to those who, at the time, may be performing at a higher level than others. All NKS program participants receive a great deal of individual help from a staff that really cares.
NKS's reputation speaks for itself throughout the USA.
Types of Camps/Clinics
To unlock your full potential in kicking, punting, and long snapping, follow the NKS Website Game Plan!
* Overnight camps offer three days and two nights of camp including seven full field sessions, extra help sessions, lots of individual attention, at least two extensive video analysis sessions, sports biomechanics classroom work, meetings on all physical and mental training aspects specifically for kickers, punters, and long snappers, optional college recruitment process meeting and more.
The camps also offer a taste of collegiate life at some of the nation's finest colleges and universities. The experience lends itself to more interaction with coaches and players alike and a special camaraderie within the special teams positions.
Services
NKS is here to serve you! Our services include: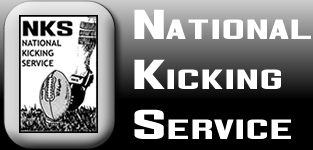 CAMPS
Learn more about our Kicking Camps, Punting Camps, and Long Snapping Camps
PAYMENT
3 Options to Sign up for Camp/Camps:
Online with Credit Card
Print & Mail Registration with Check
Request Brochure and Mail with Check
YEAR-ROUND
We are there whenever you need us! Contact us…
For brochures and information about any of our programs or to schedule private instruction
For free assistance, advice or video analysis over the phone
To be placed on the NKS mailing list for updated and new programs
"I have had the opportunity to work and train with NKS Director Gene Muriaty. He is absolutely one of the most knowledgeable and passionate place kicking and punting instructors in the USA!"

– Brian Hansen, former NFL All Pro punter
"Jim Power brings his years of professional experience to help young kickers improve their ability. I recommend attending his camp."

– John Robinson, former coach of Southern Cal and NFL Rams on NKS West Coast Director, Jim Power
"Gene Muriaty is an exceptional kicking and punting coach. I highly recommend him and his program to anyone interested in improving their skill."

– Mike Horan, former NFL All Pro punter on Gene Muriaty, NKS Director
"Jim Power has the ability to translate his kicking experience into the teaching of mechanics for young kickers. He understands how to avoid the flaws and pitfalls that prevent a kicker from being able to take his game from level to level to develop to maximum potential."

– Steve Ortmayer, long time NFL special teams coach on NKS West Coast Director Jim Power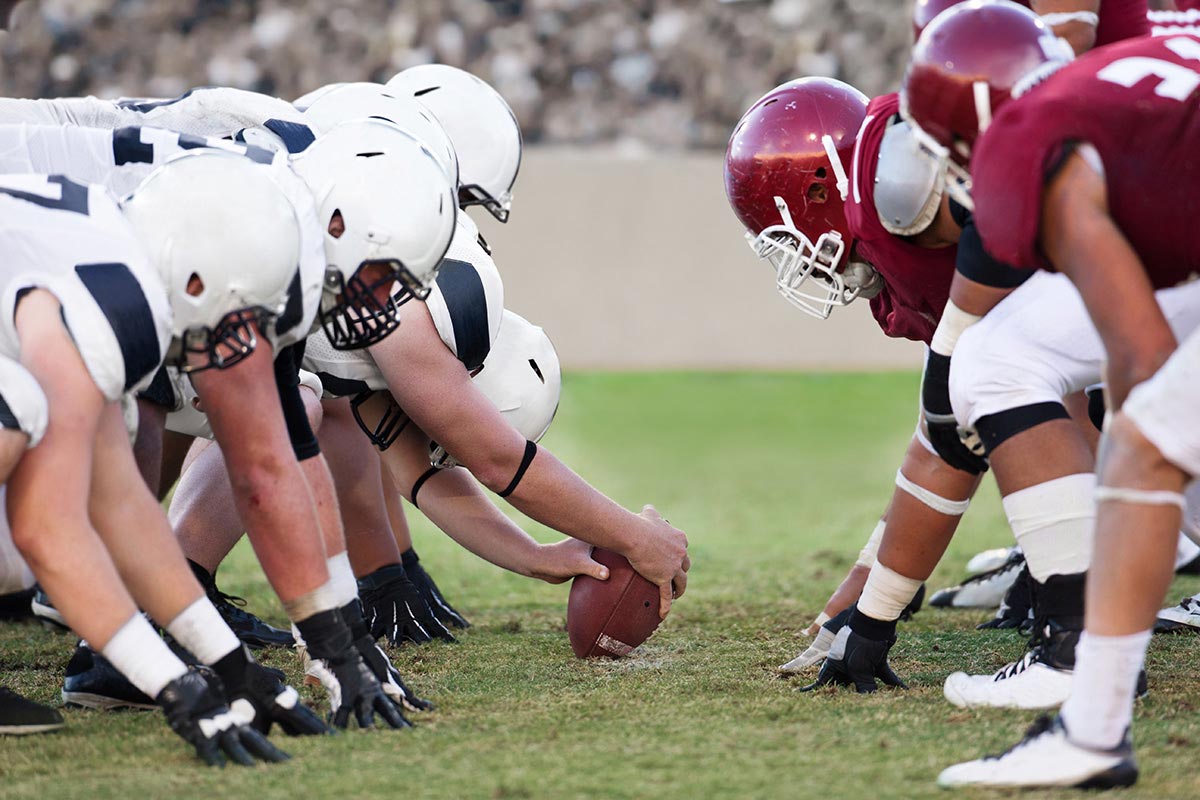 Long snappers are a huge part of the NKS program. A common misconception presumes there is really little instruction or specific training necessary to become proficient at the skill. Nothing could be further from the truth. Principles of sports biomechanics and task specific training are essential for all skills. NKS long snappers receive the most advanced training through, in part, a series of drills with and without the football. These drills reinforce the most mechanically efficient method of snapping the ball.
Campers will learn revolutionary training exercises that have our snappers achieving phenomenal snap times and accuracy.
Football Kicking Camps & Clinics
Football Kicking Camps • Football Punting Camps • Football Long Snapping Camps
The Leaders in Kicking, Punting and Long Snapping Services! Services for college, high school, middle school, youth, parents, and coaches including:
Placekicking: field goals and kickoffs
Punting
Long Snapping
Summer Kicking Camps
College Exposure Kicking Camp and Long Snapping Camp
Kicking Camps & Long Snapping Camps for ages 10 years and up
Coaches and Parents welcome at all kicking camps
Private Kicking, Punting, and Long Snapping instruction
Regional Kicking and Punting Clinics
SPOTLIGHT | Staff & Camp Counselor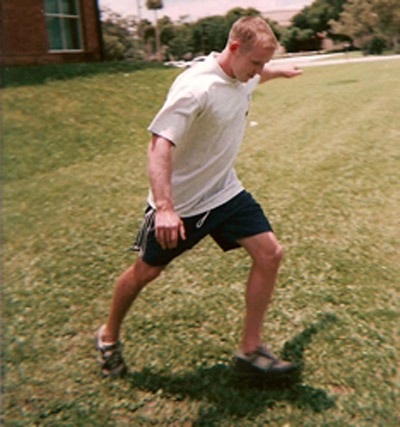 MATT PRATER
Denver Broncos, Detroit Lions
Senior Staff, Past NKS Camper, NFL All Pro
Holds NFL Record for longest field goal at 64 yards
Veteran placekicker for the Denver Broncos and now the Detroit Lions. Matt has certainly joined the NFL elite with his phenomenal power and deadly accuracy. He holds the NFL record for longest field goal with a boot of 64 yards. One season, he missed only a single field goal.
Matt played collegiately at the University of Central Florida where he made famous his "rugby punt" and led the nation with a 47.95 yard average. With National kicking Service since his sophomore year at Estero High School in Florida when he attended the summer camp at Stetson University, as well as the Spring Training Clinics in Orlando.
RESOURCES
Helpful resources for football kicking, punting, and long snapping
Nationwide Summer Kicking Camps, Punting Camps, and Long Snapping Camps
To unlock your full potential in kicking, punting, and long snapping, follow the NKS Website Game Plan!
Interested in summer camp?
LEARN MORE
REGISTER NOW